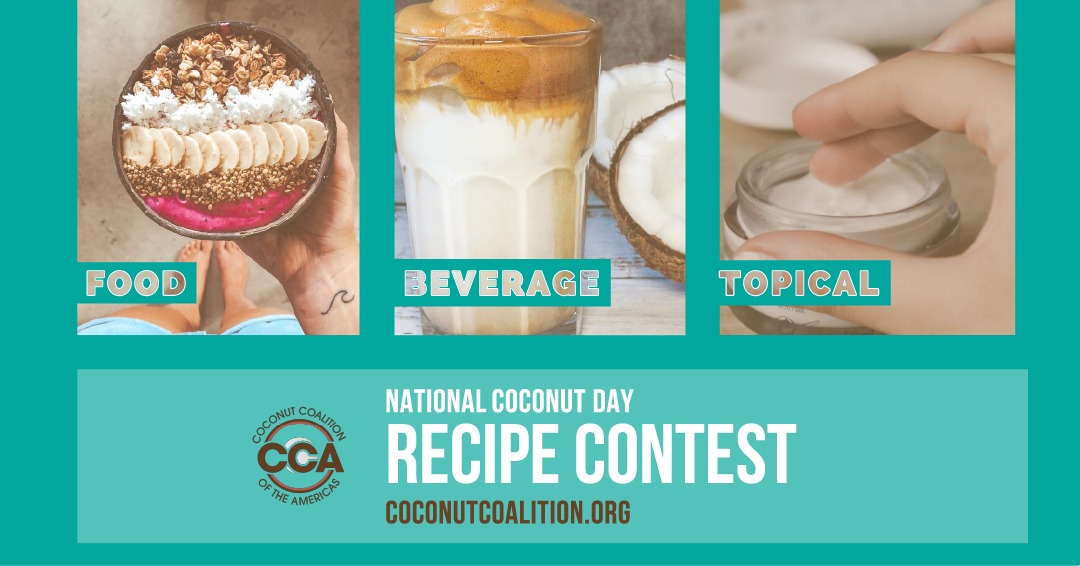 Enter to Win!
We love everything coconut! To help celebrate National Coconut Day, we wanted to showcase some of your favorite coconut food, beverage or topical recipes! One winner will be selected in each category. Winners will receive a $50 Amazon gift card and a prize pack from Coconut Coalition of the Americas members. (See full contest rules.)
Vote for your favorite coconut recipes!
In honor of National Coconut Day, review the galleries below and cast your vote for your favorite coconut recipe in each category.
Want to enter your own recipe?
Click the Enter tab by each category.
Let's Go Coco-Nutty!