What is Lighting Up Lives?
In June 2021, the Coconut Coalition of the Americas (CCA) launched the Lighting Up Lives program to support and provide resources for coconut farmers in the Philippines by providing them with solar panel lighting to offer light at night. In 2022, Lighting Up Lives provided nutritional support, school supplies and protection from the elements to the children of coconut farmers in various regions throughout the Philippines.
In 2023, Lighting Up Lives is focusing on the community of Brgy. San Francisco in Tagkawayan, Quezon Province to provide education, tools and resources to increase the farmers' income and productivity, ensure food security, and encourage preventative health practices.
"Coconut farmers are essential to the coconut industry," said CCA Executive Director Len Monheit. "Lighting Up Lives aims to uplift the entire farming community, not just individuals, through education, resources, and continued support."
Your Donation Goes
A Long Way
By supporting this program, you can help contribute to the goal of achieving sustainability in living income, food security, and the overall health and well-being of these hardworking farmers.
Your donation will make a lasting impact on the lives of farmers, their families, and their communities while also benefiting the next generation of farmers, society, and the coconut industry.
Hear From Participating Farmers and Families:

Lighting Up Lives Over the Years:
What started as a program to assist farmers and families who had little-to-no access to electricity, Lighting Up Lives has transformed into an annual initiative to provide resources, education and tools to help not only the families in the coconut farming community, but the future generation of farmers, society, and the coconut industry.
2021:

Installed solar panel lighting in the homes of nearly 400 coconut farmer families providing light for these families to participate in evening activities such as cooking, reading, and studying.

2022:

Provided resources such as school supplies, protection, and essential nutritional support for over 70 children of coconut farmers for one whole year.

2023: This year, our goal is to raise $15,000 to provide more efficient farm tools, organic fertilizers, backyard farming starter kits, education, and healthcare support for our coconut farming families.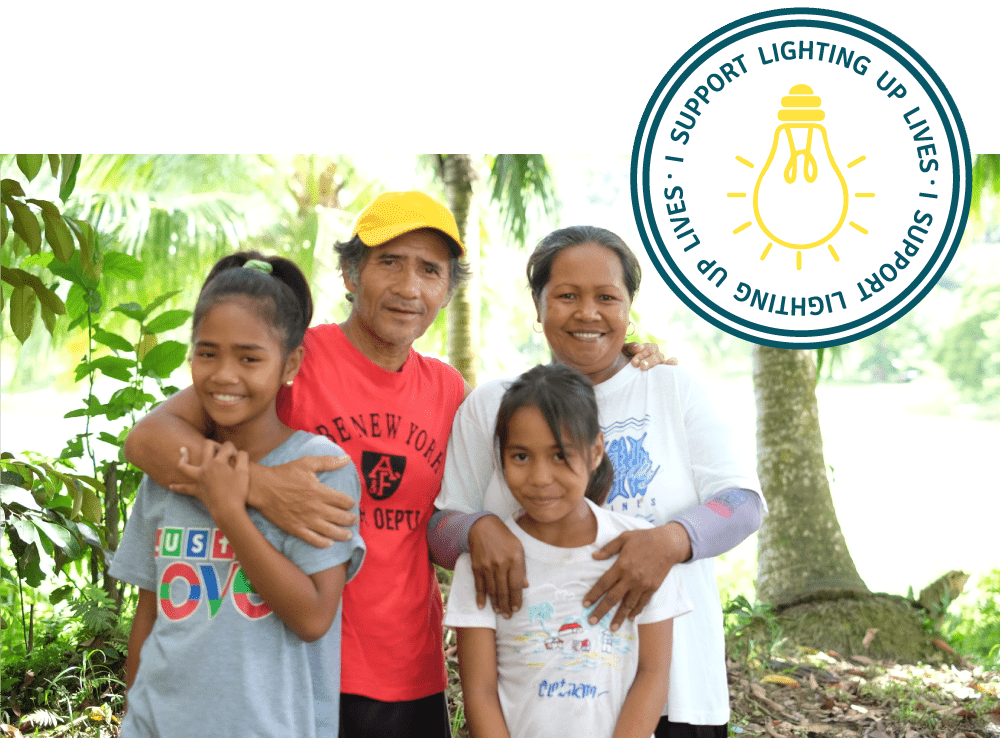 Your donation will make a lasting impact on the lives of farmers, their families, and their communities while also benefiting the next generation of farmers, society, and the coconut industry.
100% of Donations Go To Support Coconut Farmers

Project #1:
Farm Productivity and Tools
Regular weeding and pruning are both crucial aspects to coconut farming. Consistent weeding helps keep the trees healthy by preventing nutrient depletion and the potential detrimental effects on coconut growth. Pruning helps direct the tree's energy toward new growth for more fruit production.
Access to these farm productivity tools can be costly. Equipping farmers with these tools and providing training will not only benefit the coconut production, but also encourage the next generation to pursue farming as well.
What's Involved?
Coconut farmers, along with the next generation of farmers in line, will undergo comprehensive training in the following areas: 
Farm Maintenance and Tools: Training on proper farm maintenance techniques and the safe use of farming tools.
Harvesting Techniques: Training on the proper and safe use of harvesting tools.
To support the farmers, tools will be provided and shared among the entire farming community.
Project #2:
Utilizing Organic Fertilizer
Coconut productivity remains low due to the farmers' reliance on the natural fertility of the soil. Since coconuts have a long life cycle and require abundant nutrients for growth and yield, the use of an organic fertilizer becomes crucial.
By gaining proper knowledge and applying organic fertilizers, via the Organic Fertilizer Training Project, farmers can reduce the cost of their farm inputs and increase net profits by achieving higher yields.
What's Involved?
Coconut farmers, as well as their next-generation family members who are set to manage the farm, will receive comprehensive training on various organic fertilizers and techniques to enhance their farm's yields.
Project #3:
Backyard Farming
Seven out of ten Filipinos are unable to purchase healthy food. The country's accelerating inflation makes nutritious food unaffordable to Filipino consumers, and the current population increase has easily overrun domestic agricultural productivity growth.
To address this gap at the farmer level, the Backyard Farming Project will give coconut farmers additional training and support on planting high-value nutritional vegetables for family consumption.
What's Involved?
Coconut farmers and their family members will receive comprehensive training covering planting, caring, cultivating, and harvesting techniques.
As part of the program, they will also receive backyard farming starter kits which include seeds, farming tools, and equipment.
Project #4:
Coco Health Card
The aging farmer population and limited access to primary health care facilities pose significant challenges for our coconut farmers.
Our farmers require health training to address poor health practices and medical attention due to challenging farming conditions. The Coco Health Card Project aims to provide healthcare support and closely monitor the farmers' health and wellness.
With the implementation of this project, the mortality rate of hypertensive and diabetic farmers can be decreased to less than 2% annually.
What's Involved?
The project will commence with a medical mission, providing coconut farmers with access to doctors and essential medicines. To ensure their well-being, the farmer and family members can visit the same doctor three more times for check-ups on their own.
The farmers will then officially be enrolled in the Maintenance Medication Program granting them access to free, quarterly maintenance medications.
Frequently Asked Questions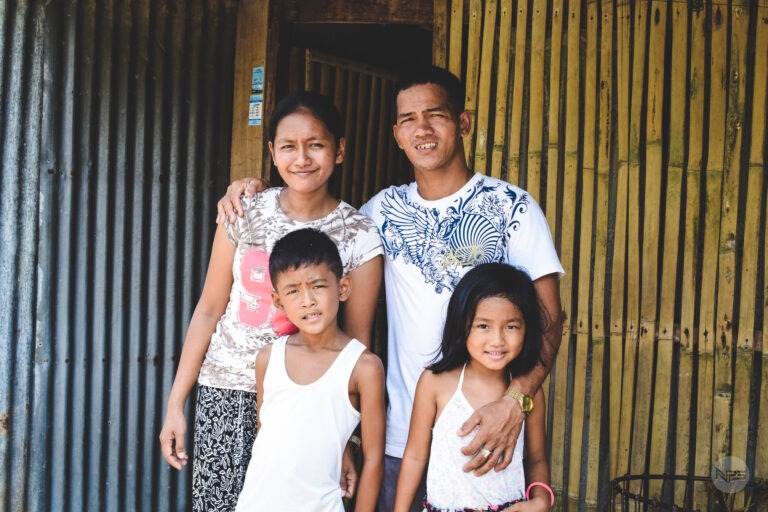 100% of Donations Go To Support Coconut Farmers
Show Your Support On Social Media!
#nationalcoconutday #ccalightinguplives