The Coconut Coalition of the Americas Elects 2022-2024 Executive Board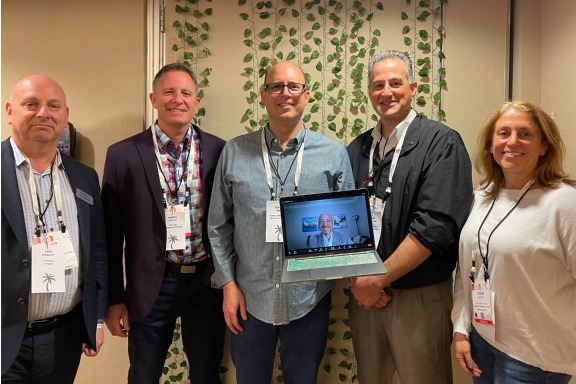 SPRING, TEXAS (March 29, 2022) — The Coconut Coalition of the Americas (CCA) today announced the incoming executive board that will help support the nonprofit's ongoing work to grow and protect the coconut category. CCA serves as the voice of the coconut industry. The 2022 goals include initiatives surrounding sustainability, coconuts allergen classification, launching the new VCO Verified Supplier program and educating the industry and public about coconut and coconut products.
The new executive board was elected March 9 and begins their two-year term April 1, 2022. The new executive board includes:
President: Peter Kamen, Product Marketing Manager, Franklin Baker, Inc.
Immediate Past President: David Eben, CEO and Founder, Carrington Farms
Vice President: Don Giampetro, Vice President of Innovation & Quality, iTi Tropicals, Inc.
Secretary: Chris Amsler, Senior Vice President of Sales, Nutiva
Treasurer: Debbie Shandel, Chief Growth Officer, Partner, Carrington Farms 
"Over the course of the past 5 years, we as an organization have made great strides for the betterment of the coconut industry and I want to thank the outgoing executive board for their commitment and service to CCA," said CCA President Peter Kamen of Franklin Baker. "I look forward to leading the strategic direction of the CCA as we continue to provide and enhance the lives of the coconut farmers, change the nutritional narrative, set industry standards, and expand our membership reach globally."
"We are extremely excited to welcome the new board who will bring their expertise and energy to advance the category," said CCA Executive Director Len Monheit. "I am privileged to have such a highly engaged and committed group serving on the executive board."
Learn more about CCA at coconutcoalition.org.
###
About the Coconut Coalition of the Americas
The Coconut Coalition of the Americas (CCA) was founded in 2017 when coconut industry stakeholders realized that one unified voice was needed for the North American coconut trade. Industry members came together to steward the category and promote the facts about coconut oil and coconut products. CCA established National Coconut Day in 2019, which is annually celebrated on June 26th and celebrates all things coconut and strives to increase awareness of coconut benefits.