Bring your own coconut beverage and join CCA for a virtual Happy Hour and Discussion on Thursday, May 14 at 1 p.m. PT/4 p.m. ET. We will be sharing trend information, facts on saturated fats, the scoop on National Coconut Day 2020 and more. Please click here to RSVP.
Our terrific speaker lineup includes: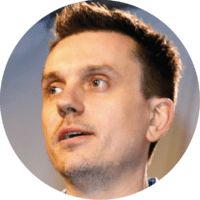 JOHN CRAVEN, BEVNET
As founder and CEO of BevNET, John Craven is a widely-recognized authority on the beverage industry and he is frequently cited in mainstream media. His vision shapes the editorial, publishing, and positioning of all of BevNET's properties, including BevNET.com, NOSH.com, BevNET Magazine, Brewbound.com and their associated conferences. John is a graduate of Boston College with a BS in Marketing and Computer Science.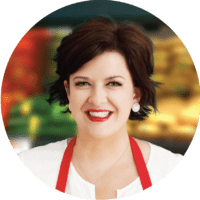 LORI TAYLOR, THE PRODUCE MOMS
Lori Taylor is the Founder & CEO of The Produce Moms, a lifestyle media brand and community of passionate fresh produce advocates with a mission to inspire everyone, especially children, to eat more fruits and vegetables. For ten years Lori sold fresh produce to over 300 grocery stores throughout the United States. Today, Lori and her team are fully focused on educating consumers about fresh produce, introducing them to produce brands, engaging the produce industry with consumers in inspiring conversations, and promoting public policy to protect and increase the availability of fresh produce at American schools. Her work has been featured on Oprah.com, MarthaStewart.com, Huff Post, Real Simple Magazine, US Kids Magazines, as well as ABC, CBS, FOX, and NBC affiliates throughout the US.
Lori is the host of The Produce Moms Podcast, a seasoned Keynote Speaker, a recipient of many produce industry accolades (including Produce Business 40 Under 40, Vance Agribusiness 40 Under 40, and The Packer 25), and is currently writing her first book.  Lori resides in Indianapolis, Indiana with her husband Chip, their two sons Joe & Mac, and their Great Dane.
LEN MONHEIT, EXECUTIVE DIRECTOR, CCA
A recognized industry analyst and thought leader, Len Monheit has over 20 years experience in the natural products and dietary supplement industry, with over 15 years background in digital media. Monheit has participated in dozens of speaking engagements across four continents, talking about best business practices, industry trends across the health and wellness industries, and success factors for international business development.
With a background in Biopharma and biotechnology, and as General Manager of a contract research and analytical lab, Monheit, in 1999, co-founded NPIcenter, which grew over the subsequent 8 years, to be the largest online media enterprise in the North American Natural Products industry. Selling that to Penton Media's New Hope Natural Media in 2006, Monheit joined Penton/New Hope as digital media director, ingredient portfolio manager, market leader and ultimately Executive Director of Strategic Business Development.
Taking on the role of General Manager, US, with UK-based William Reed Business Media, Monheit, over three years, introduced two new annual conferences to the US (Food Vision and Probiota) and was responsible for a tradeshow launch (The Healthy & Natural Show) in Chicago in May of 2016. Monheit had responsibility for all of William Reed's activities in the Americas, including FoodNavigator-USA, NutraIngredients-USA, as well as Pharma and Cosmetics publications, in addition to international partnerships and growth projects.